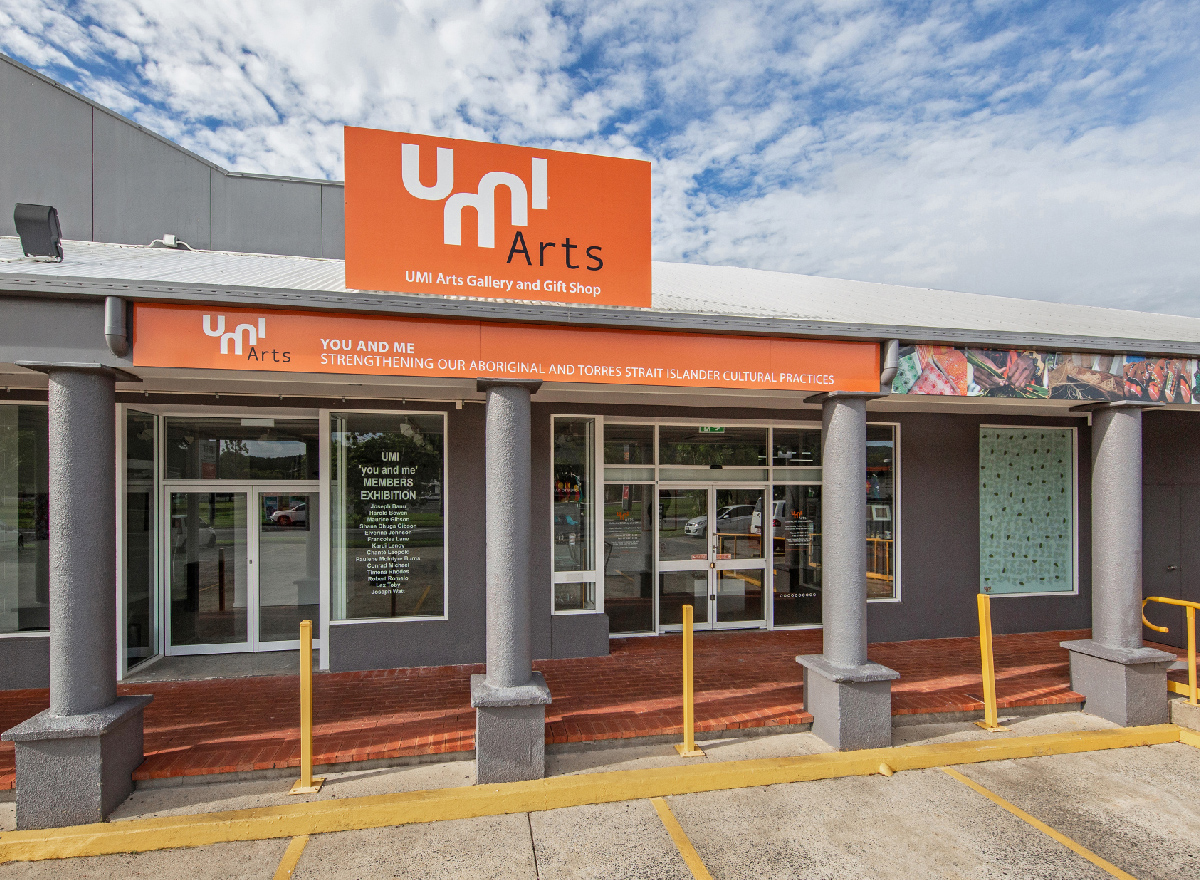 NOEL ZARO (OAM) – CHAIRPERSON
Noel's Totem is Nam (Green sea turtle), and the Womer (Man-of-war hawk). He is a descendant of the Dowareb tribe, part of the Murray Island group. His language is Meriam Mir, the Murray Island language that is spoken in the Eastern Torres Strait. Noel has a vast experience in the arts and his art forms of choice include teaching and performing traditional Murray Island Dances. His dance group has toured and performed both nationally and internationally.

He was awarded an order of Australia Medal in 2010 for service to the promotion and teaching of Torres Strait Islander Culture through Gerib Sik Dancers. Noel first became a member of UMI Arts in 2010 to share and represent the views of his people in the region and to share his skills and knowledge in the areas of performance and dancers.Arts in 2008 to share his knowledge and skills of Board governance with young directors and to strategically develop Aboriginal and Torres Strait Island cultural programming across the region.
Leo B Akee – Deputy Chairperson

Leo's traditional name is Beizam and he is of the Geuram & Zagareb tribes; two of the eight tribes of Mer. His peoples are the traditional owners of Mer (Murray Island) in the Torres Strait. His Totems are; Beizam (Shark); Galbol (Whale); Bid (Dolphin); Tabo (Snake); Serar (Tern); Deumer (Torres Strait Pigeon) and Waumer (Red chested Frigate Bird).


He has sat on many national committees and Boards, including the Aboriginal and Torres Strait Islander Arts Board of the Australia Council for the Arts, The National Indigenous Advisory Reference Group for the Australia Council for the Arts, JCU Vice Chancellors Business Advisory, National Indigenous Training Advisory Council and joined the Board of UMI
PRISCILLA MAJOR – DIRECTOR
Priscilla's bush name is Ma Cheltrulalie. She is of the Kokoberra – Kokomeranda language group. Her peoples are the traditional owners of the Mitchell River area, including the Aboriginal community of Kowanyama. Priscilla is of the Lightening, Sour Yam and Shark clan group. She was born on Danbar Station via Normanton and has a blood-line connection to the country of Kowanyama and Normanton. Some of her major life achievements include when she attended the Story Place Exhibition in Brisbane, the Dreaming Festival on the Sunshine Coast and UMI Arts Big Talk One Fire in Cairns along with the Cairns Indigenous Arts Fair.
Priscilla is a fluent speaker in her own and several neighbouring languages and she is knowledgeable in traditional customs and ceremonies. She retains a wealth of knowledge around connection to country.
Priscilla first became a Director of UMI Arts in 2005, to share her traditional knowledge and stories so that our people / communities can work together and engage our younger generations, teaching them and encouraging them to learn the old ways.
MICHAEL SOLOMON – DIRECTOR
Michael has been involved with the Arts and Cultural sector from the Northern Peninsula Area Region in Queensland for many years and is a founding member of UMI Arts. Michael is a Traditional Owner and the Chair of the Gudang Yadhaykenu Corporation and is of both Aboriginal and Torres Strait Islander descent. Michael has a Diploma in Environmental Health and has been a practising artist since 1992.